When you visit our MINI dealership near St. Augustine, FL, we know that you're not just looking for performance and dependability in a new vehicle. You also want the latest safety features and engineering that's designed to keep you safer on the road. That's why we're proud to offer so many cars that come equipped with cutting-edge safety technology here at MINI of Daytona Beach.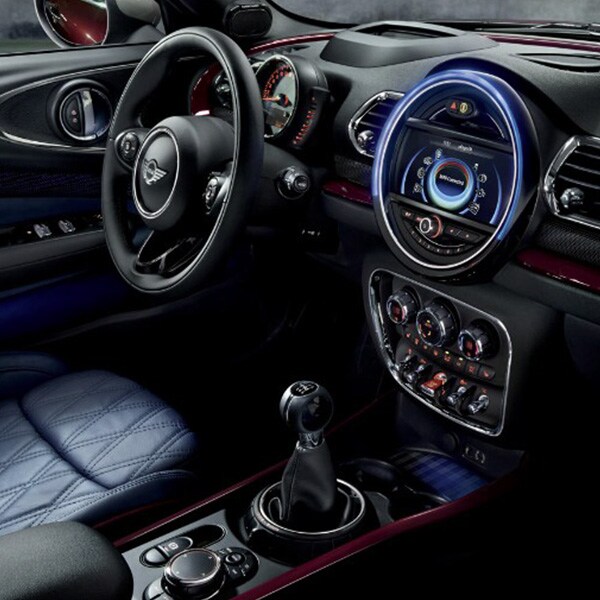 Important Safety Features
Our new MINI cars offer unique features like heated side view and rearview mirrors that can help improve your range of vision in snowy or icy conditions. Sunny Florida may not see too many snowstorms, but you'll appreciate this technology if you need to travel to other states next winter. Rain sensing wipers also come standard on some vehicles. As soon as rough weather hits your wipers and headlights will get to work, giving you maximum visibility.
The MINI Connected infotainment system also offers some features that can keep you safer, like Bluetooth® hands-free communication technology that keeps your hands on the wheel and your eyes on the road. Some of our cars can also be equipped with the ALL4 all-wheel drive system, which offers unparalleled driving performance in any weather and on any surface.
Safe Models
One of the many safe vehicles that you'll find here at our MINI dealership is the 2017 MINI Cooper Clubman. This model comes equipped with features like Adaptive Cruise Control. This safety technology doesn't just keep you traveling at a consistent speed. It also uses an on board camera to monitor the vehicle in front of you and keep you a safe distance away from it. The new MINI Cooper Clubman also offers a unique heads-up display that looks like it would be right at home in an airplane cockpit. This technology, which is also found in other MINI cars, keeps important information like navigation data and traveling speed in your line of sight.
The 2017 MINI Cooper Countryman also offers the latest in safety technology. In addition to many of the features mentioned above, this new MINI vehicle comes equipped with sensors that can let you know when you're too close to another car or obstacle when parking. This works in tandem with the standard rearview camera, which means that parking or pulling out of a driveway has never been safer or easier.
So when you're looking for fine-tuned performance and the most advanced safety technology, visit our dealership. One of our MINI dealers will make finding the perfect MINI car easy and stress-free. We hope to see you soon for a test drive!